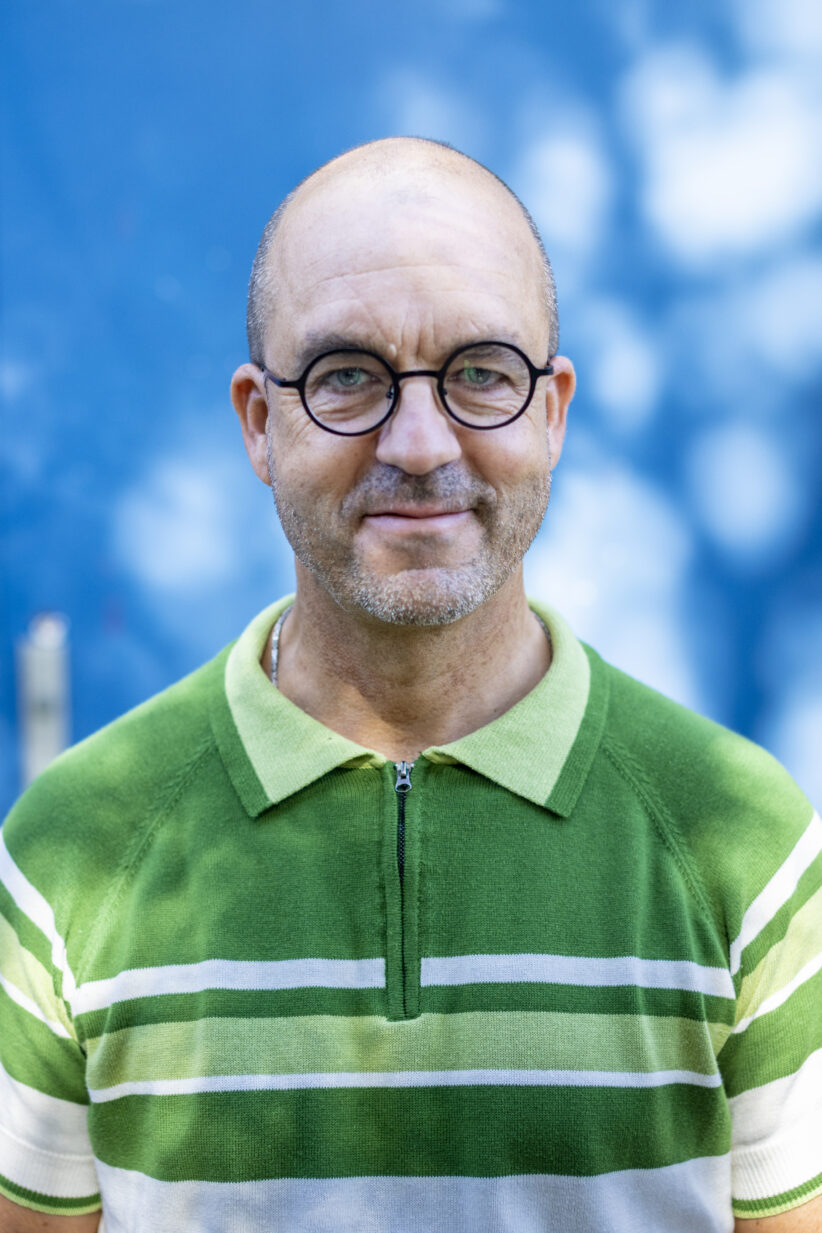 Senior advisor education and youth
Michèl de Vries
mv@kl.nl
LinkedIn profile
Michèl is a senior advisor on education and youth at Kennisland. Development and innovation based on practical experience form a common thread in his work and experience. Michèl believes that the focus of innovation should be on teachers, teacher trainers and employees of organisations in the youth sector. Focus on youth, young people or pupils. That is where the key to change lies, according to him. 
Kennisland and Michèl have been working together for some time. He contributed to the further development of our national programme Education Pioneers++Education PioneersEducation Pioneers was a response to 'top-down' innovations in education. Teachers themselves improved their working environment and renewed education. The programme made teachers owners of innovation at their school and of their own learning process. In 2015, the programme evolved into the Teacher Development Fund. Read more , which later developed into the Teacher Development Fund++Teacher Development FundA subsidy programme that stimulates bottom-up educational innovation in primary education, secondary education and part of the post-secondary vocational education. For two years, teachers receive financial and process support to develop and implement their innovative ideas. Besides stimulating educational development, the focus is on personal professional development of teachers. (LOF). Recognition of the innovative capacity of teachers and other education professionals is paramount. Their leadership and ownership are crucial for an environment in which young people get the best possible support in their development. The current care for young people requires the necessary creativity to which he would like to contribute so that we can align youth care in the broad sense with other policy areas. 
Michèl is a curious idealist with a focus on good education and talent development. He likes to dedicate himself to strengthening the learning capacity of teachers and sees himself as an educational dreamer who builds foundations under castles in the air. Michèl believes in lifelong development. Because the teacher in him wanted to make more of an impact, he became increasingly concerned with democratisation, equality of opportunity, inclusiveness and diversity. 
He stood at the forefront of 'Educate in school', an in-depth pilot of a partnership between Hogeschool Arnhem (HAN) and Openbaar onderwijs Arnhem. As a member of the management team of a primary schoolA culture of positive change cannot be imposed top-down., he contributed to a successful improvement programme for a primary school that was initially assessed as 'weak'. As the association manager and foreman of Velon, Michèl has contributed to making the professional association of teacher educators a unifying factor for all teacher educators in the Netherlands. After all, good teacher educators train good teachers. Together with teachers, researchers and scientists, Michèl invests the proceeds of the LerarenOntwikkelFonds (LOF) in the OntwikkelKracht project++OntwikkelKracht'Development power' wants to strengthen the quality of education in a sustainable way, by reinforcing the connection between education, development and research. A budget of 332 million euros has been made available for this from the so called National Growth Fund..
Michèl lives with his partner and daughter just across the border near Nijmegen where he enjoys the vastness and beautiful nature. He organises an annual international music festival together with the villagers to celebrate their cultural diversity. He likes to read and enjoys skiing, travelling and music. Michèl also likes to make music himself with his band as a singer and keyboard player.